ТРАНСПОРТНАЯ И МЕТРОЛОГИЧЕСКАЯ ЗАДАЧИ В ДИНАМИКЕ ТЕЧЕНИЯ РАЗЛИЧНЫХ ФЛЮИДОВ
Анотація
Предложена унифицированная форма записи уравнений движения различных флюидов с уточнением природы и величины движущих и тормозящих сил в системе.Выделены две задачи: транспортная и метрологическая. В транспортной задаче решается проблема минимизации энергозатрат на перекачку флюида за счёт уменьшения диссипативной составляющей в уравнении движения. В метрологической задаче преследуется цель измерения расхода флюида с повышенной точностью за счёт увеличения диссипативной составляющей в уравнении движения. Не исключена необходимость поиска компромисса в процессе решения транспортной и метрологической задач.
Посилання
References:
Lamb G. Gydrodynamicsa [Gidrodinamik]. M.: OGIZ [Moscow: Publishing house "OGIZ"]. 1947. 929 p.
Loytsyanskiy L.G. Fluid and gas mechanics [Mekhanika zhidkosti i gaza]. M.: Drofa [Moscow: Publishing house "Drofa"]. 2003. 842 p.
Berd G. Molecular gas Dynamics [Molekulyarnaya gazovaya dinamika]. M.: Mir [Moscow: Publishing house "World"]. 1981. 318 s.
Jayalalitha G., Shanthoshini Deviha V., Uthayakumar R. Fractal model for blood flow in cardiovascular system // Computers in Biology and Medicine. 2008. № 38. – P. 684 – 693.
Gabrys E., Rybaczuk M., Kedzia A. Blood flow simulation through fractal models of circulatory system // Chaos, Solitons and Fractals. 2006. № 27. – P. 1 – 7.
Chekman І.S. Nanofarmakologіya [Nanopharmacology]. Kiїv.: Zadruga [Kiev: Publishing house "Zadruga"]. 2011. 424 p.
Prosenjit Bagchi Mesoscale Simulation of Blood Flow in Small Vessels // Biophysical Journal. 2007. Vol. 92. P. 1858–1877.
Prothero J.W., Burton A.C. The Physics of Blood Flow in Capillaries: III. The Pressure Required ro Deform Erythrocytes in Acid-Citrate-Dextrose // Biophysical Journal. 1962. Vol. 2. P. 213-222.
Grishanova I.A. Сonsignment and mortise lock flowmeters in the commercial account: desired or actual]. Kommercheskiy uchet energonositeley [Nakladnye i vreznye raskhodomery v kommercheskomuchete: zhelaemoe ili deystvitelnoe]. SPb. [Commercial account energy carriers. St. Petersburg]. 2006.
Frolov Yu. G. Surface phenomena and disperse systems [Kurs kolloidnoy khimii. Poverkhnostnye yavleniya i dispersnye sistemy]. M.: Khimiya [Moscow: Publishing house "Сhemistry"], 1989. 464 p.
Torner R. V. Polymer processing [Pererabotka polimerov]. M.: Khimiya [Moscow: Publishing house "Сhemistry"]. 1977. 463 p.
Gusev V. P. Basics of hydraulics [Osnovy gidravliki. Tomsk: Izdatelstvo TPU]. Tomsk: Publishing house "TPU". 2009. 172 p.
Koshmarov Yu. A, Ryzhov Yu. A Applied rarefied gas dynamics [Prikladnaya dinamika razrezhennogo gaza]. Moscow: Publishing house "Mechanical engineering", 1977. 184 p.
Polubarinova-Kochina P. Ya. The theory of groundwater flow [Teoriya dvizheniya gruntovykh vod . M.: Nauka]. Moscow: Publishing house "Science". 1977. 664 p.
Sheydegger A. E. Physics of fluid flow through porous media [Fizika techeniya zhidkostey cherez poristye sredy. M.: Gostoptekhizdat] Moscow: Publishing house "Gostoptekhizdat", 1960. 255 p.
Barenblatt G. I., Yentov V. M., Ryzhik V. M. The theory of of unsteady filtration of liquid and gas [Teoriya nestatsionarnoy filtratsii zhidkosti i gaza . M.: Nedra]. Moscow: Publishing house "Bowels of the earth"]. 1975. 288 p.
Tsvetkov V. N., Eskin V. Ye., Frenkel S. Ya. The structure of macromolecules in solutions [Struktura makromolekul v rastvorakh. M.: Nauka]. Moscow: Publishing house "Science". 1964. 720 p.
Levich V. G. Physico-chemical hydrodynamics [Fiziko-khimicheskaya gidrodinamika. M.: Gosudarstvennoe izdatelstvo fiziko-matematicheskoy literatury]. Moscow: State Publishing House of Physical and Mathematical Literature. 1959. 700 p.
Protodyakonov I. O., Chesnokov Yu. G. Gydrodynamics of fluidized layer [Gidromekhanika psevdoozhizhennogo sloya. Sankt-Peterburg: Khimiya]. St. Petersburg: Publishing house "Chemistry". 1982. 264 p.
Mushtaev V. I., Ulyanov V. M. Drying of dispersed materials [Sushka dispersnykh materialov]. M.: Khimiya]. Moscow: Publishing house "Chemistry", 1988. 352 p.
Eijkel J. Liquid slip in micro- and nanofluidics: recent research and its possible implications. // Royal Society of Chemistry. 2007. № 7. – P. 299–301.
Suciu C. V., Iwatsuboa T., Yaguchi K., Ikenaga M. Novel and global approach of the complex and interconnected phenomena related to the contact line movement past a solid surface from hydrophobized silica gel // Journal of Colloid and Interface Science. 2005. № 283. p. 196 – 214.
Kogan M. N. Rarefied gas dynamics (kinetic theory) [Dinamika razrezhennogo gaza (kineticheskaya teoriya). M.: Nauka]. Moscow: Publishing house "Science", 1967. 440 p.
Bikineev I. V., Kargapoltsev V. P., Kukarkin Yu.V., Bulanov S. L. Metrological support of flow-meters of water and technological liquids [Metrologicheskoe obespechenie raskhodomerov-schetchikov vody i tekhnologicheskikh zhidkostey] // Promyshlennaya energetika [Industrial Energetics], 2003, № 8.
Lachkov V. I. , Chugunov O.B. The question about the methods of calibration of flow meters - Improvement of flow measurement, regulation and commercial account of energy carriers: Proceedings of the 3rd International scientific and practical forum [K voprosu o metodakh poverki raskhodomerov - Sovershenstvovanie izmereniy raskhoda, regulirovanie i kommercheskiy uchet energonositeley: Trudy 3-go Mezhdunarodnogo nauchno-prakticheskogo foruma]// SPb.: Borey-Art [St. Petersburg.: Publishing house "Borey-Art"]. 2003.
Goroshko D.L. Metrology, standardization, certification: a training manual. [Metrologiya, standartizatsiya, sertifikatsiya: uchebnoe posobie]. Vladivostok: Publishing house "VGUES"]. 2003. 148 p.
Nikitin V. A. Methods and tools for measuring, testing and control: the manual [Metody i sredstva izmereniy, ispytaniy i kontrolya: uchebnoe posobie]. Orenburg: GOU OGU [Orenburg: Publishing house GOU OGU]. 2004. 462 p.
Preobrazhenskiy V .P. Thermal engineering measurements and instrumentation: Textbook for high schools in the specialty "Automation of heat and power processes" [Teplotekhnicheskie izmereniya i pribory: Uchebnik dlya vuzov po spetsialnosti «Avtomatizatsiya teploenergeticheskikh protsessov». M.: Energiya]. Moscow: Publisging house "Energy". 1978. 704 p.
Besekerskiy V. A., Popov Ye. P. The theory of automatic control systems [Teoriya sistem avtomaticheskogo upravleniya. Sankt-Peterburg: Professiya]. St. Petersburg: Publishing house "Profession", 2003. 751 p.
Kibzun A. I., Goryainova Ye. R., Naumov A. V., Sirotin A. N. Probability theory and mathematical statistics. Basic course with examples and problems [Teoriya veroyatnostey i matematicheskaya statistika. Bazovyy kurs s primerami i zadachami. M.: Fizmatlit]. Moscow: Publishing house "Fizmatlit", 2002. 224 p.
Eroshenko V. A., Mazepa I. G. The dynamics of the interaction of the flow with a rotating ball with the Magnus effect [Dinamika vzaimodeystviya potoka s vrashchayushchimsya sharom s uchetom effekta Magnusa // Izvestiya vysshikh uchebnykh zavedeniy. Priborostroenie]. News of Higher education institutions. Instrumentation. 1988. Vol. 31. № 1. 46 – 50 p.
Staroverov V. V., Staroverova L. V. High-efficiency gas-dynamic channels with low noise level [Vysokoeffektivnye gazodinamicheskie kanaly s nizkim urovnem shuma // Sovremennye naukoemkie tekhnologii]. Modern high technologies. 2010. № 5. P. 57– 61.
Stas S., Seminskaya N., Kolesnikov D. Hydrodynamic initial part in the high and low pressure jets [Gidrodinamicheskiy nachalnyy uchastok v struyakh vysokogo i nizkogo davleniya // Mezhdunarodnaya nauchnaya konferentsiya «UNITYeKh 10»]. International Scientific Conference "UNITYeKh 10". Gabrovo. 19 – 20 nov. 2010.
Yves Nubar Blood Flow Slip, Slip and Viscometry/Biophysical Journal. 1971. Vol.11.p.252-264
Kamkin A.G., Kamensky A.A. Fundamentalnaya i klinicheskaya fiziologiya. M.: Academia, 2004. 1072 p.
Smirnov V.M. Fiziologiya cheloveka. M.: Meditsina, 2002. 608 p.
Lebedinsky K.M. Anesteziya i sistemnaya gemodinamika. Sankt-Peterburg: Chelovek, 2000.
p.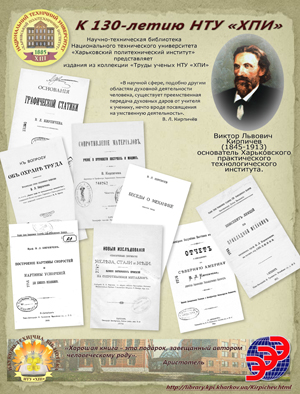 ##submission.downloads##
Ліцензія
Авторське право (c) 2015 Енергозбереження. Енергетика. Енергоаудит.
Ця робота ліцензується відповідно до Creative Commons Attribution-NonCommercial 4.0 International License.
Автори, які публікуються у цьому журналі, погоджуються з наступними умовами: Автори залишають за собою право на авторство своєї роботи та передають журналу право першої публікації цієї роботи, яка через [6 місяців] з дати публікації автоматично стає доступною на умовах ліцензії Creative Commons Attribution License, котра дозволяє іншим особам вільно розповсюджувати опубліковану роботу з обов'язковим посиланням на авторів оригінальної роботи та першу публікацію роботи у цьому журналі. Автори мають право укладати самостійні додаткові угоди щодо неексклюзивного розповсюдження роботи у тому вигляді, в якому вона була опублікована цим журналом (наприклад, розміщувати роботу в електронному сховищі установи або публікувати у складі монографії), за умови збереження посилання на першу публікацію роботи у цьому журналі. Політика журналу дозволяє і заохочує розміщення авторами в мережі Інтернет (наприклад, у сховищах установ або на особистих веб-сайтах) рукопису роботи, як до подання цього рукопису до редакції, так і під час його редакційного опрацювання, оскільки це сприяє виникненню продуктивної наукової дискусії та позитивно позначається на оперативності та динаміці цитування опублікованої роботи (див. The Effect of Open Access).